Our Products & Services
By integrating the latest in dental technology—from digital design to fabrication—PDC ensures that all restorations meet and exceed the highest of standards for you and your patients. All restorations are customized to meet your specific needs!
Contact Us
Katana® and Crystal Ultra® Bridges
When it comes to creating natural-looking, beautiful restorations, we've got you covered. Our lab specializes in designing, milling, and delivering high-quality restorations that you and your patients will love. With advanced technology, an unwavering attention to detail, and fast turnaround times, we can help you get your patients back to smiling in no time! madisonsdish.com
Our state-of-the-art Katana and Crystal Ultra bridges include:
All laboratory and restorative components
Verification jig
Temporary PMMA
Final prosthesis
Katana® Bridge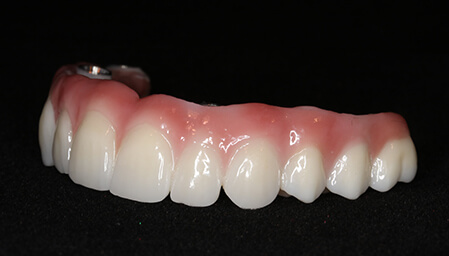 Katana multilayered, full contour zirconia bridges provide the best esthetics and strength of any zirconia available today. With over 1000 bridges made…zirconia never looked so good!
Starting at $3300 per arch.
Crystal Ultra® Bridge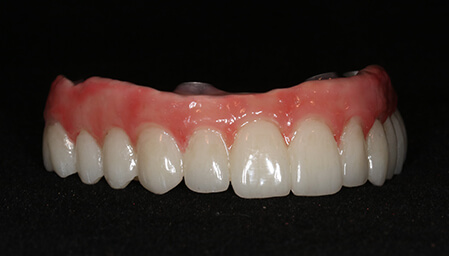 Combining the latest in nanoceramics, aerospace fiber reinforced composite, and monolithic design, our proprietary fabrication techniques allow for unmatched product longevity and esthetic results. Monolithic design means teeth do not chip, pop off, or debond. It entirely eliminates the need for a titanium substructure.
Starting at $2200 per arch.
Advanced Technology
Technology, experience, and a modern facility is our guiding light in attaining optimal restoration results. We strive to achieve maximum quality control, have a highly experienced technical team, and continually stay on the leading edge of dentistry by investing in state-of-the-art technology such as digital scanners, design software, and milling equipment.
Send A Case